What is MS Teams?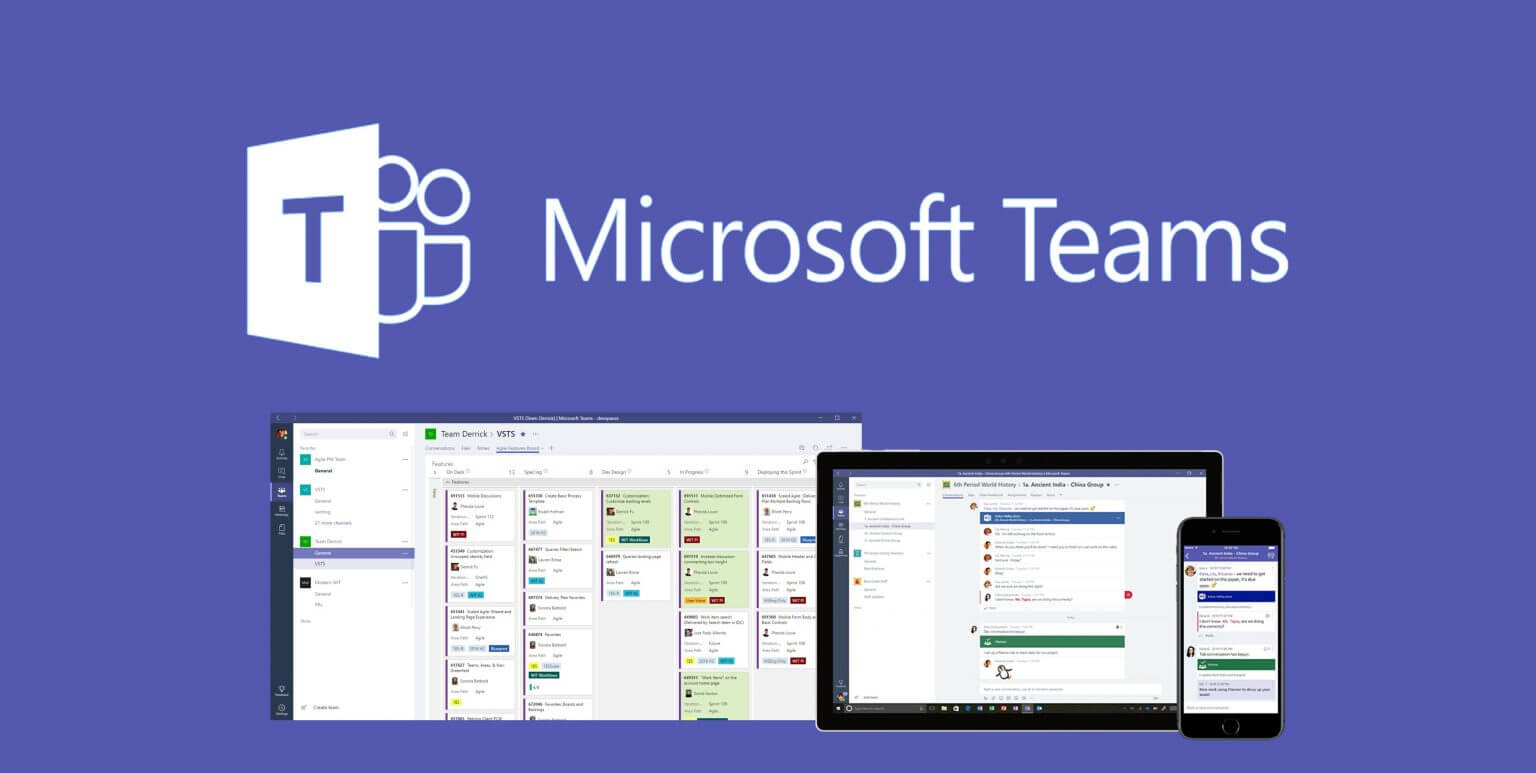 Although Microsoft Teams has gained recent popularity, Slack is known as the company that made chat-based collaboration tools popular. Having released its first product in 2013, Slack has since gone forward to becoming one of the market leaders in the industry, with a major focus on creating a collaboration hub where people can come together and get work done.
A few years later, in 2016, Microsoft decided to add a new tool to its Office 365 suite called Microsoft Teams. Teams is also a unified communication and collaboration tool that helps provide workplace chat, document sharing, and video conferencing into one tool.
Microsoft Teams versus Slack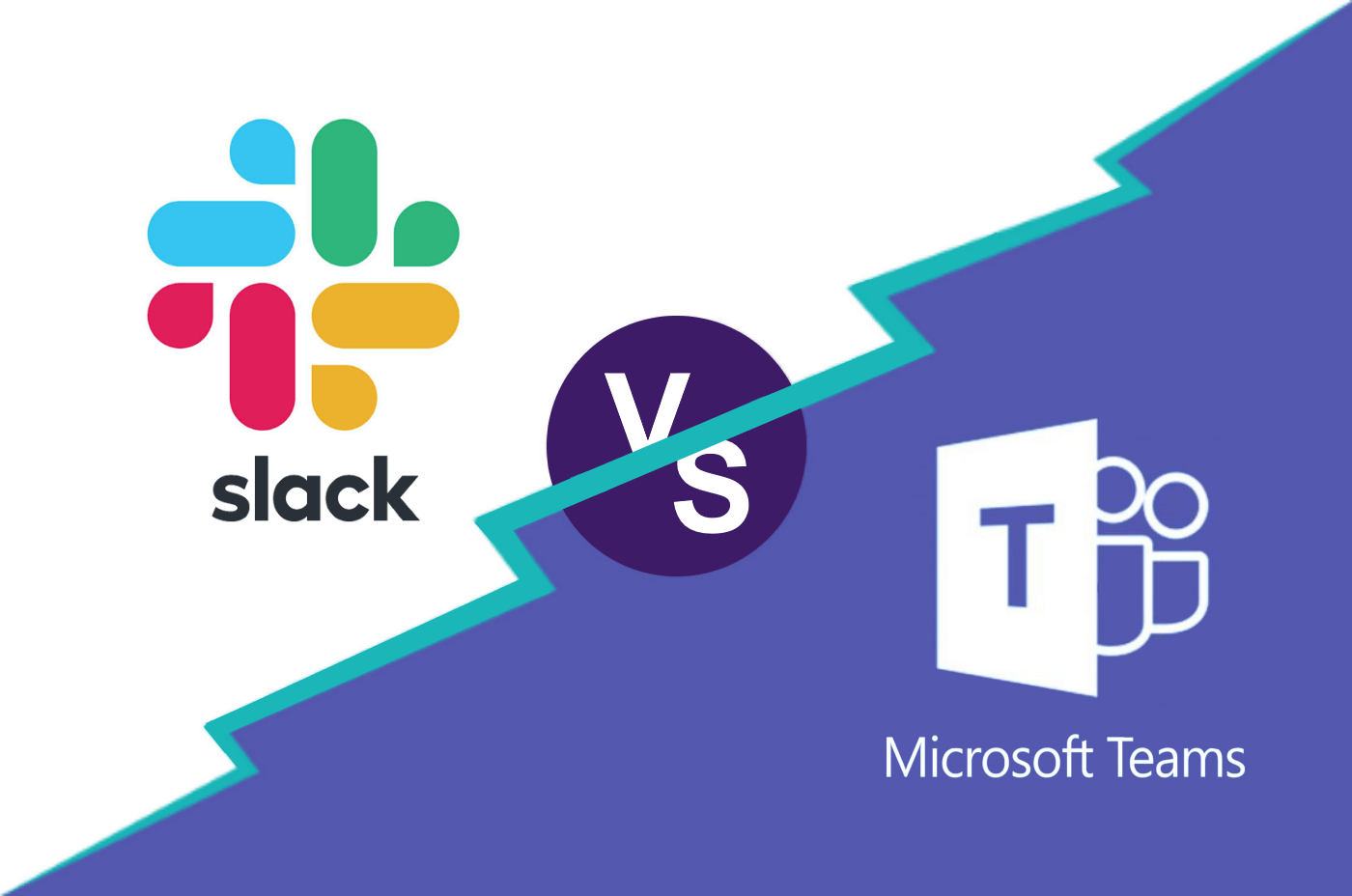 With both tools offering collaboration and remote work communication, which one is better? And which one is right for you and your organization?
The first noticeable contrast is the setup procedure. Slack is known to have focused on creating a seamless UI and UX prior to releasing their initial application (aka easy to use). The goal was to make their platform so intuitive that no tutorial was needed to begin using their tool.
This has allowed set up to be extremely easy, with users being able to configure and use Slack within 5 to 10 minutes. On the other hand, Teams is more complicated with an extended on boarding setup, including steps you need to go through before being able to start the application.
On a feature level, both tools offer very similar benefits but with some differences. Security and compliance is a primary area why Microsoft Teams outperforms Slack. Although both offer data encryption, Teams focuses on an extensive admin control panel, more so than Slack, as well as a higher level of compliance.
The other significant difference is the Office 365 factor.
Having integrated with all the Office 365 apps is a major advantage for anyone on the Office 365 suite. Being able to collaborate on a variety of Microsoft applications including Excel and PowerPoint, as well as data visualization tools like Power Bi (powerful business analytics tool), is becoming a clear differentiator.
That being said, Slack offers more variety of applications, being able to integrate over 800 third party integrations versus Microsoft Team's 180+ external tools.
Can Microsoft Teams or Slack replace phone systems?
With applications like Microsoft Teams and Slack in the market, does that mean we can replace phone systems with these new tools?
The simple answer is no.
Slack's goal initially was to cut down on email clutter. This means phone systems have always been a complementary tool rather than a competitive one.
One of the major reasons why phone systems will still be relevant is customer service. Consumers will always want the feature to talk to a company representative on the phone, especially if the query is complicated or technical. It's a reason why tech companies have support engineers helping with cases on a day to day basis.
"75% of consumers believe that phone calls will help them get a quicker response from businesses."–Source
Even with internal chat applications, phone systems will always be needed. Employees require the flexibility of choosing the best type of communication for the task at hand, especially in a time where remote working is becoming a standard.
Every worker has his or her preferences, and many still prefer to utilize phone systems to not only communicate with customers and partners but to respond to urgent requests internally.
This technology will continue to influence all businesses, including newer disruptions such as more relevant routing and call logs, as well as the introduction of more voice AI tools.
Should I be upgrading my phone systems?
Although these collaboration tools will never entirely replace a PBX or VOIP system, there are now additional options to consider.
One of the best features to come to the communication space is being able to integrate your phone systems with a collaboration tool like Teams through the cloud. As discussed above, there are benefits for each, and being able to use both within one application is a game-changer. This is especially important when working with a variety of teams from customer service, sales, and even your day to day operations teams.
If you're interested in learning how to integrate Teams with your telephone system, feel free to reach out to us to find out more. You can request a quote or call our friendly team on (+1) 616-236-6490.